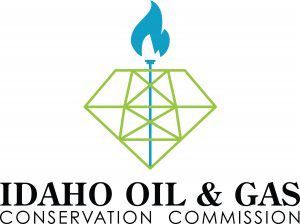 The Idaho Oil and Gas Conservation Commission regulates the exploration, drilling and production of oil and gas resources to ensure the conservation of oil and gas and the protection of correlative rights and surface and groundwater.
The Oil and Gas Program resides under the Minerals, Navigable Waters, and Oil & Gas Division within the Idaho Department of Lands  and serves as the administrative arm of the Commission.
News and Updates
Meetings and Hearings
Site Shortcuts
News and Updates
Docket No. CC-2023-OGR-01-001, Application for Integration; More information can be found on the Administrative Hearings page.
Meetings and Hearings
Site Shortcuts
The July 2023 monthly report is now available. Please see the Monthly and Annual Reports page for more information.
Read More »
Mick Thomas Division Administrator – Minerals, Navigable Waters, and Oil & Gas Secretary to the Oil & Gas Conservation Commission This update was sent to the Commission on Saturday, September 9, 2023. September 2023 Secretary Update Current Items: New Commissioner – Marg ChipmanSecond Quarter Commission ReportDocket No. CC-2023-OGR-01-001, Application for
Read More »
Mick Thomas Division Administrator – Minerals, Navigable Waters, and Oil & Gas Secretary to the Oil & Gas Conservation Commission This update was sent to the Commission on Saturday, August 5, 2023. August 2023 Secretary Update Current Items:Docket No. CC-2023-OGR-01-001, Application for IntegrationAugust OGCC Regular MeetingBLM Updates to Fluid Mineral
Read More »